Telescope Status
Telescope is offline for the weekend. Tracker and other critical subsystems problems could not be solved during the week. More work will start on Monday.
SALTICAM is offline for cryogenics pipe service.  BCAM is used for RSS and HRS acquisition until further notice.
See the instrumentation section for detailed information about instrumentation availability.
SALT Astronomer
is the SALT Astronomer at the telescope.
Weather in Sutherland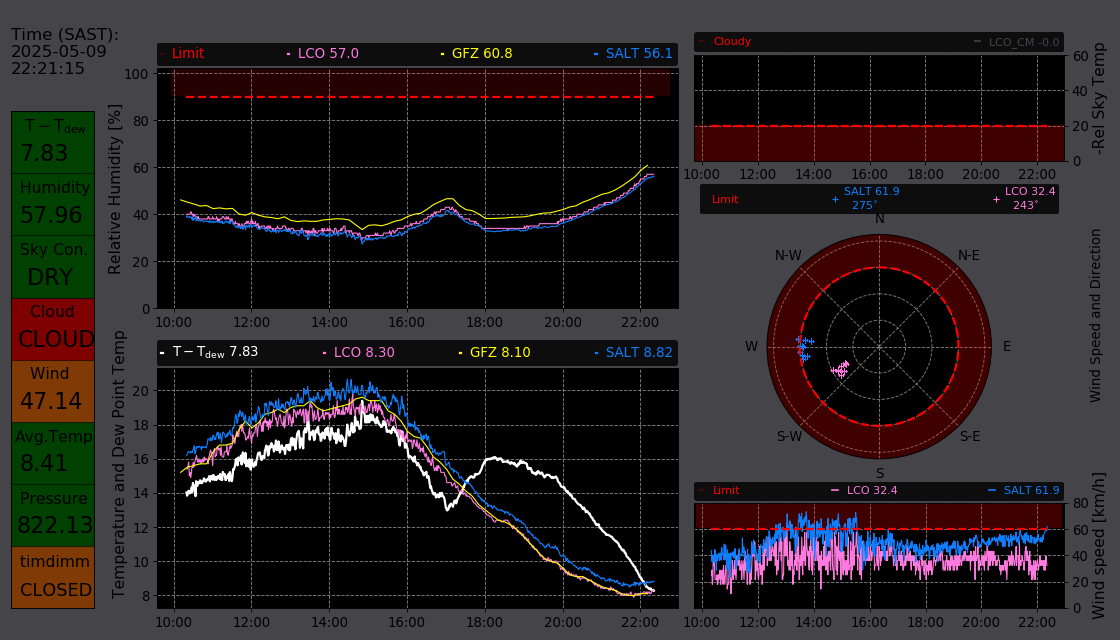 ---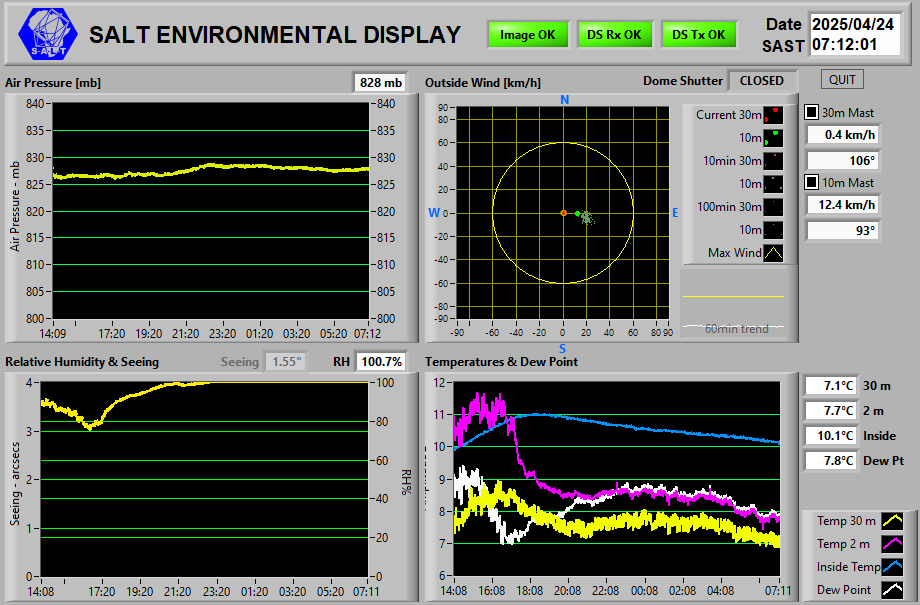 ---
Current RSS Filters
The following RSS filters are currently installed.
---
Current SCAM Filters
The following SCAM filters are currently installed (changes every week or so).