The Telescope is offline from 25 March
The South African government has declared a national lockdown to fight COVID-19. SALT will therefore be unavailable from 25 March until at least 17 April 2020. However, SALT Astronomy Operations is continuing to work remotely and can be reached at salthelp@salt.ac.za during this period.
THE TELESCOPE IS OPERATIONAL
COVID-19 update: The SAAO and SALT staff are mostly working remotely, with support on site as required while minimizing social interactions. Tours and visits have been cancelled. Stay safe!
See the
instrumentation
section for detailed information about instrumentation availability.
SALT Astronomer
is the SALT Astronomer at the telescope.
Weather in Sutherland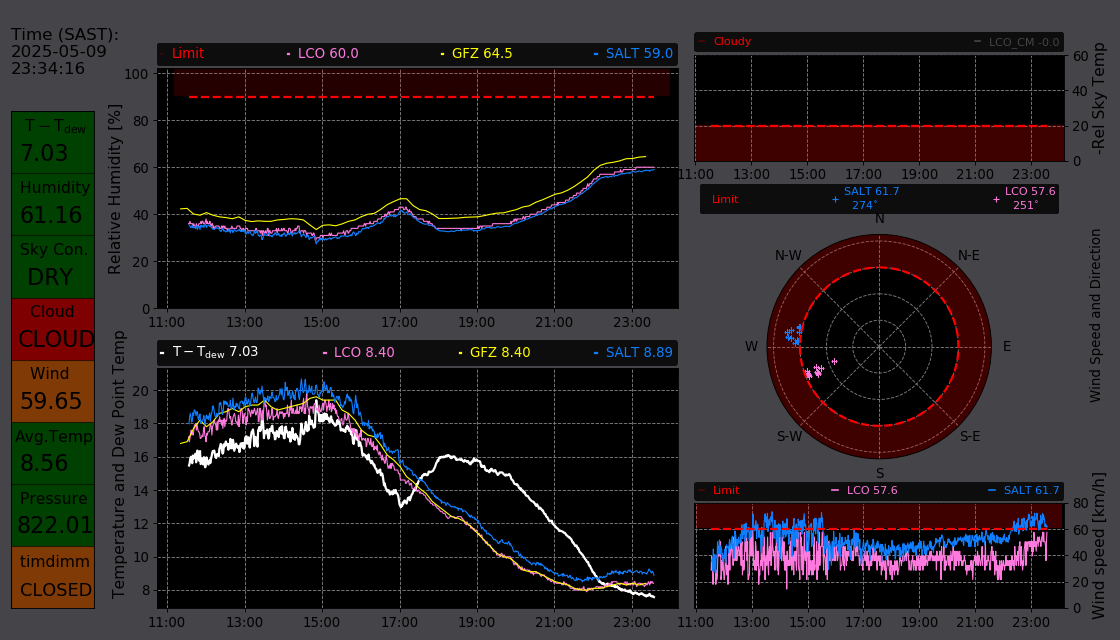 ---
---
Current RSS Filters
The following RSS filters are currently installed.
Current RSS Masks
The following RSS masks are currently installed.
---
Current SCAM Filters
The following SCAM filters are currently installed (changes every week or so).
---
SALT Major Events Calendar